My new toy is 17 years old, has 175000KM's but in remarkably good condition. I intend to do some greenlaning, some mild offroading and I must have the possibility to sleep in it. I'm a member of the organisation crew of the Morocco desert challenge, so I want to take her into the desert next year!


First job are the rims. I want to change these ugly narrow steel wheels by some nice alloy and make the stance a little wider. A good friend owns a Mitsubishi garage and donated some nice alloy's of a Pajero sport. I'ts nice to have good friends!!!




The surface is a little damaged, so a little makeover is necessary.

After a jet wash: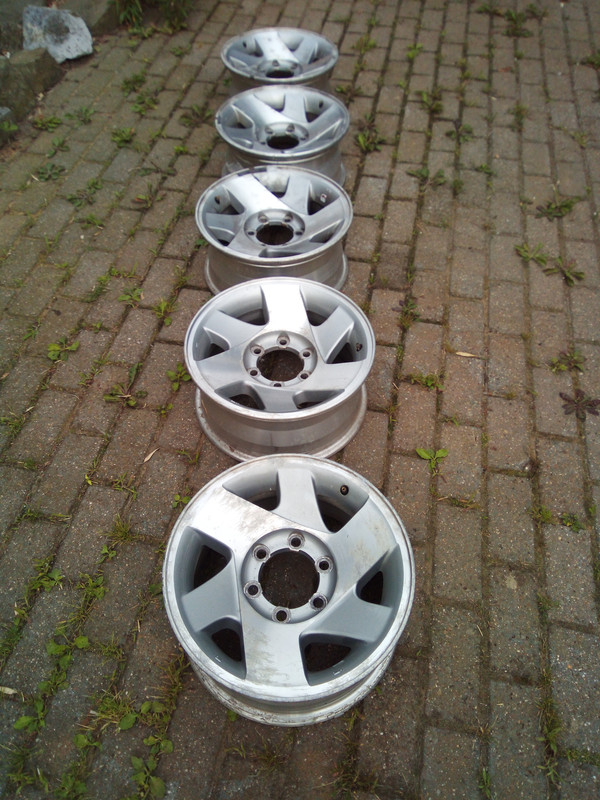 Primer on: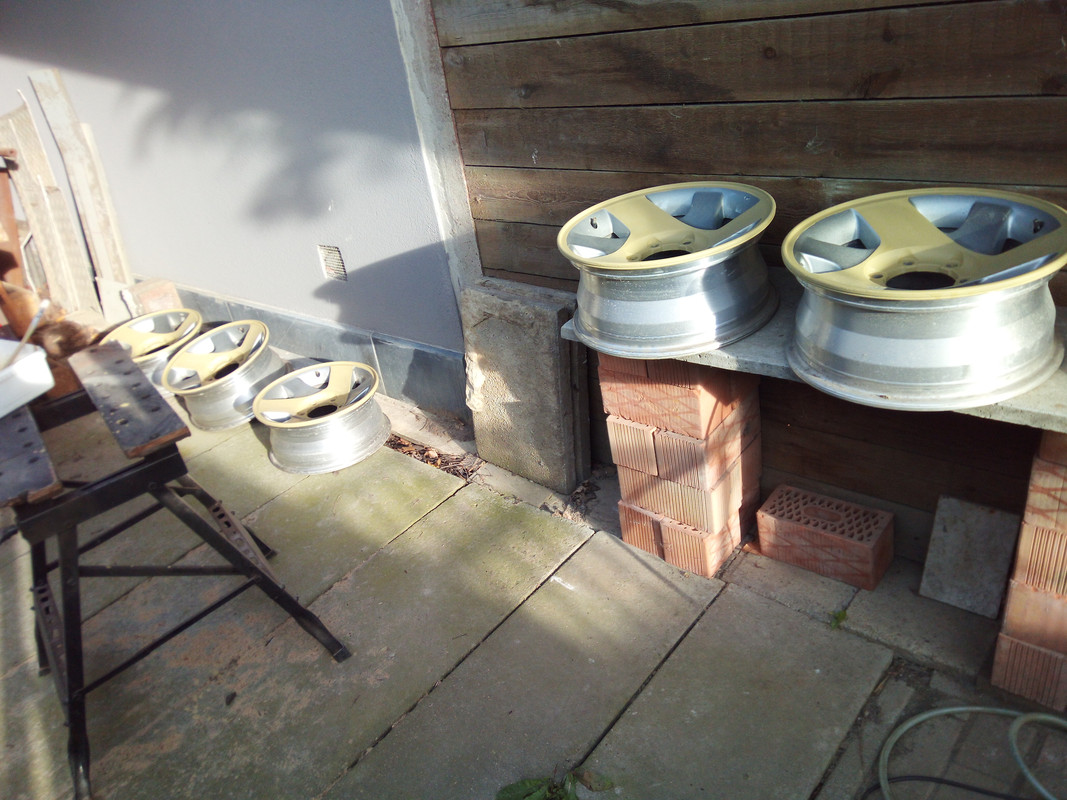 Black lacquer by paintbrush!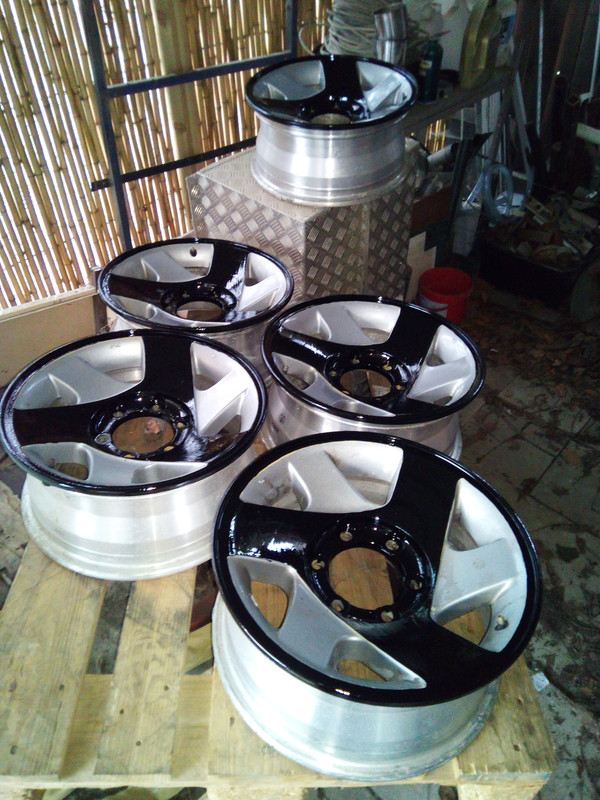 Satisfied by the result!!!