Bought these at the Donington show from Trux4x4 but I'm going to go with A-bar spots instead.

Single enclosed unit with four 55w spots, each are adjustable up and down. Includes full wiring harness including two x relays, switch for 0, 2 or 4 spots on, and fuses.
All the harness and cabling you need if you mount on the bonnet. Alternatively, mount on the roof if you extend the cable.

Comes with body-tape that allows the housing to be taped directly to the roof or bonnet.

Unit is brand new and still boxed. Trux sells 'em for £100 but I paid £70 - I'll ship them for £65 so that's £16.25 per 55 watt spotlamp.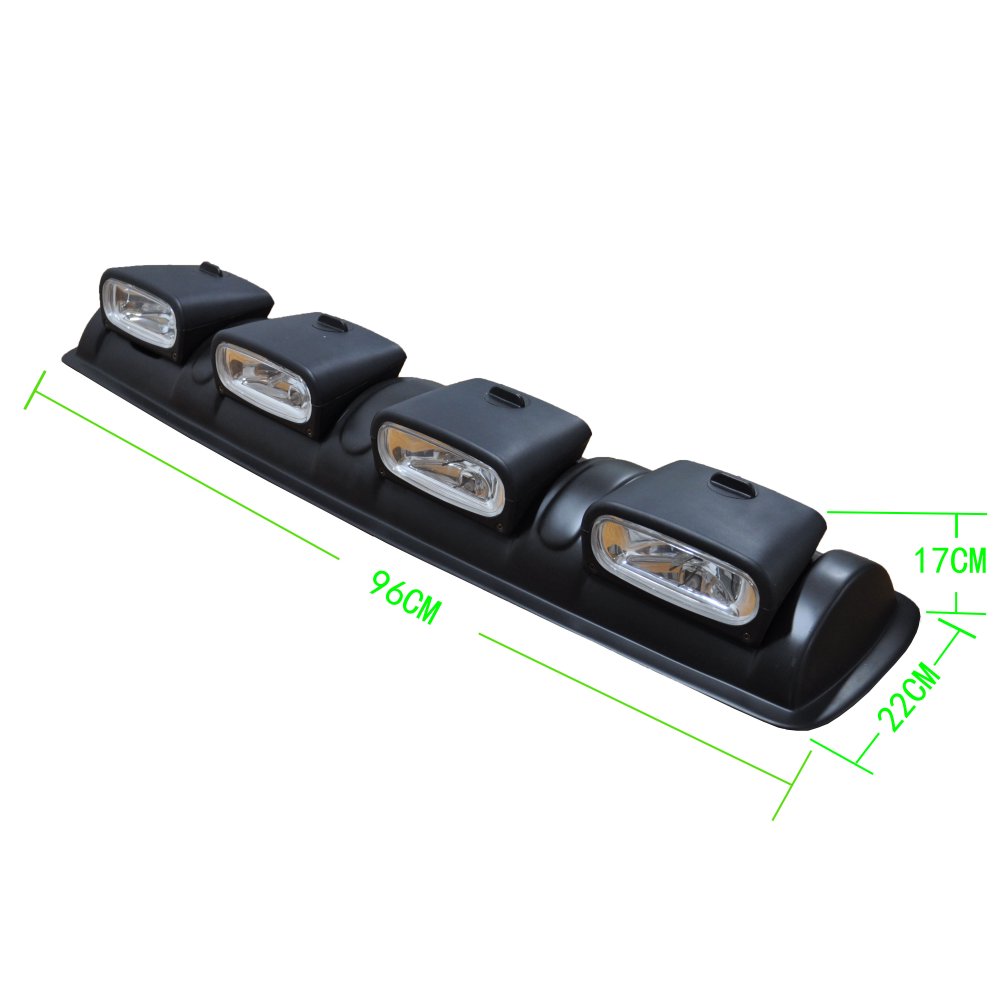 Bild entfernt (keine Rechte)
Bild entfernt (keine Rechte)
Bild entfernt (keine Rechte)